Canopy Indio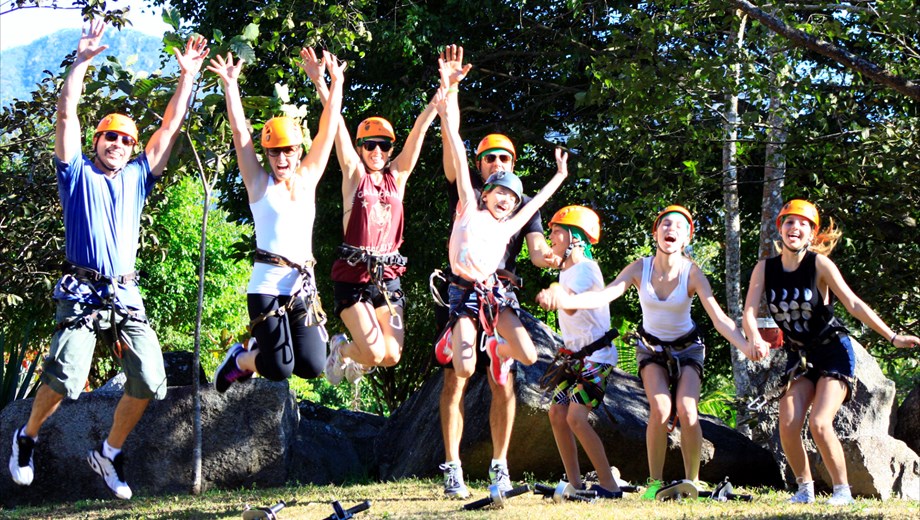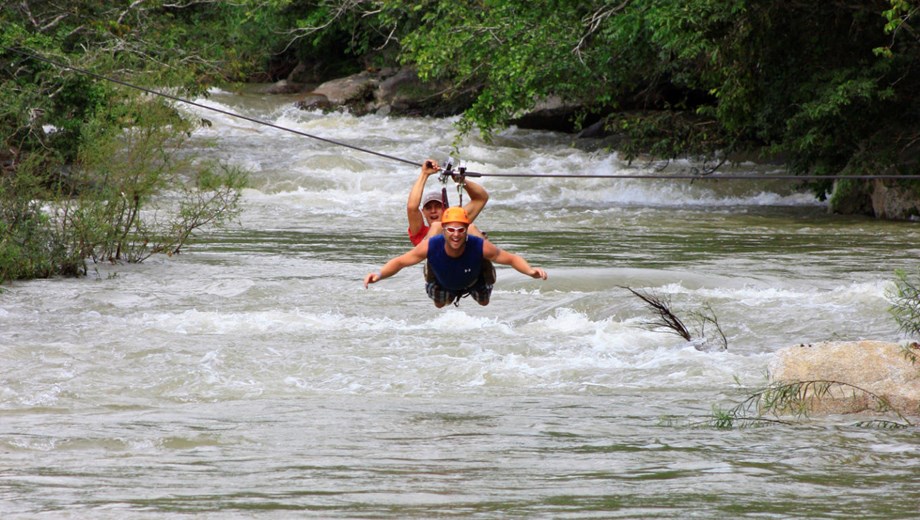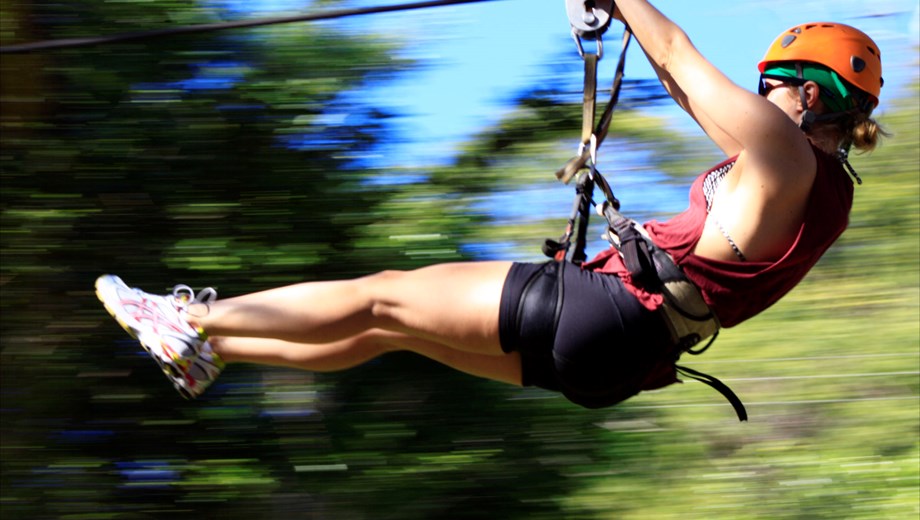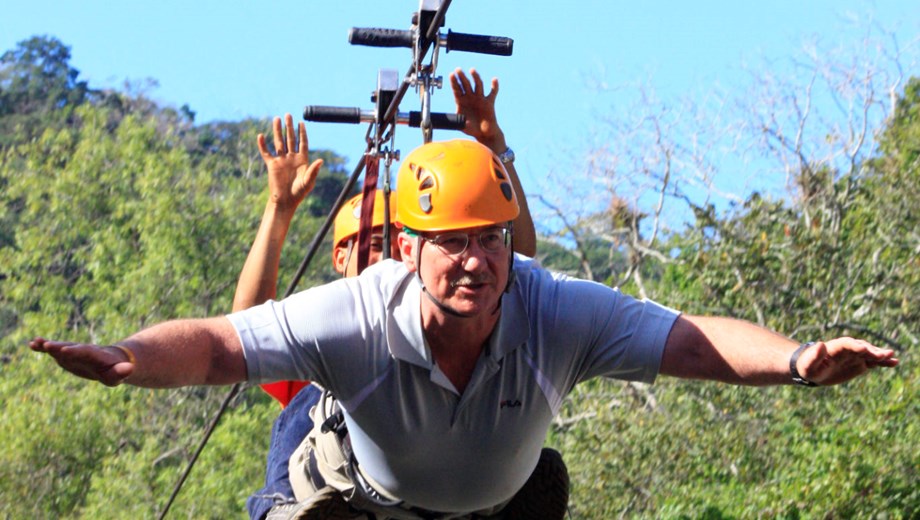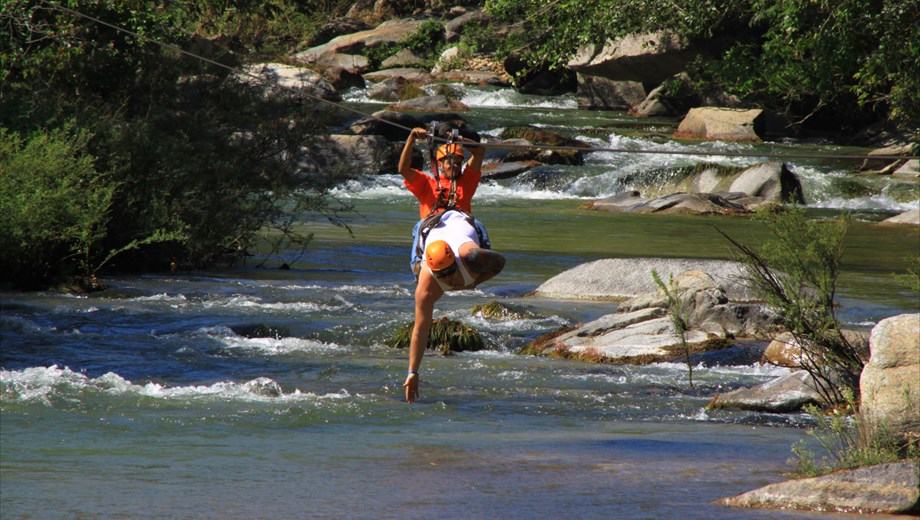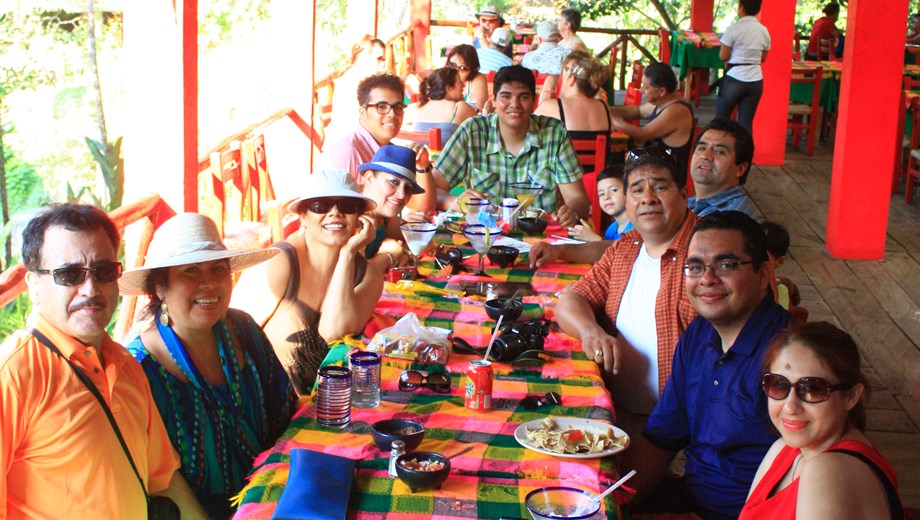 Características
Recomendado para:





Duración de la actividad
alarm
4 horas
2x1
Paga 1 y llévate 1 GRATIS
Por cada pase pagado, obtén 1 gratis.
¿Cómo aplicar?
¿En qué consiste?
Haz realidad tu sueño de volar sobre un rio mientras recorres el circuito de 10 tirolesas que atraviesan la maravillosa selva tropical de Puerto Vallarta con más de 3,050 metros de diversión y aventura.
Después de la actividad de tirolesa podrás disfrutar de una deliciosa comida en nuestro restaurante a la orilla del rio, admirar las verdes montañas y entrar en contacto con la naturaleza.
¿Qué se incluye?
Transporte redondo desde el punto de encuentro

Canopy Tour - 10 emocionantes tirolesas
Tour del Tequila
Comparte tu Experiencia

Trish

Oregon

sep. 1, 2015

Great time for the whole family!


Michelle Wright

Newberg, Oregon, United States

dic. 31, 2016

We had a wonderful time. The staff was so energetic and fun it only increased the amount of fun we had. Very happy to have had this experience while on vacation. After we finished we had lunch and margaritas which was also excellent. With round trip transportation we thought this would take a little extra stress off. Ok our return trip we realized we were on the wrong bus; however, we had been asking he whole time when to leave and no response. This is the only complaint we have about the whole experience. However we did make it to our destination in time and everything worked out.


Jason Eckhart

Neenah, WI, United States

feb. 3, 2017

We had a blast on the canopy tour. The hiking is excessive and the lunch was over priced.


Roberto Guel

, ,

mar. 11, 2017

Es una actividad muy entretenida, excelente si tienes poco tiempo pues es solo de medio día, demanda esfuerzo físico así que es excelente para hacerla por la mañana regresar a descansar y tomar energía para salir de noche... El personal hace el recorrido muy divertido y siempre te hacen sentir seguro


Kathleen Brennan

San francisco, California, United States

abr. 27, 2017

We pre-purchased our tickets to Canopy Indio online. The experience was amazing from beginning to end. One of us had been zip lining before and the other had not. Ricky, short for Ricardo, and Jesus made the experience! They did a fantastic job of explaining everything in the beginning and we're super happy and really funny. We were laughing nonstop. Their English is really good and they're really cool. However, be aware that there is quite a bit of hiking. They made sure we were all OK and had enough water (there are water stops along the way). We love hiking so it was fun, but if you're disabled, have bad knees, or don't like exercise, I could see how climbing up stairs would be really difficult. Overall, great experience. Food afterwards in the restaurant was great and relaxing. There is a parrot and macaw there you can take pictures with. The tequila tour was actually the best I've ever been to. I've done four and this was the nicest. Bring cash for photos that you can purchase. There is a card machine for the restaurant but cash was so much easier. We also bought a little owl wood statue because there are two or three guys out there selling souvenirs. We never saw anything close to what we got in downtown Puerto Vallarta so buy something if you like it. Have fun and bring everything they suggest just in case!


Melissa Delmont

Surprise, AZ, United States

jun. 18, 2017

The zip line excursion was a lot of fun for the whole family, and we had ages 6-65. The guides were wonderful. Ricardo and crew were very helpful, great personalities, and had a ton of energy. They went out of their way to ensure we had a great time. We give the zip line portion 5 stars. We did not like having to wait in the restaurant area for others to order food and eat. The food didn't look appetizing and was very overpriced so we ate a very expensive chips and guacamole appetizer and then sat for almost two hours waiting for others to finish so we could leave. Once we left, the ride back to the resorts was excruciating. We had to drop others off at multiple resorts, which took over two hours. Our hotel was further out, Grand Palladium; I do not recommend this excursion if you're staying there. It was too far out for the Canopy Indio driver to go, so after hours onboard the truck, we were dropped off on the side of the road to find a taxi back to our resort. Which sounds worse than it is, because he actually took us further than we thought he would-but crossing the road with ten people and finding a taxi after a very long day was not ideal, to say the least.


Brandon Knapp

Yucaipa, CA, United States

jun. 18, 2017

The guides were great and we had a blast. We were ready to go home after a long, hot day but that wasn't an option. Instead, we had to hang out at a restaurant for over an hour and spend $40 on chips, guacamole and sodas. There needs to be two trucks. One for those who want to leave. And one for those who want to stay and eat. Overall, great ziplining experience! Thanks!


Benoit K Simard

Mississauga, ON, Canada

ago. 2, 2017

This was a great excursion from start to finish. Great zip lining, with a great crew to help you along. They were knowledgeable, safe, funny and very helpful. Great bunch of guys that deserved every part of their tip. Would highly recommend to anyone! 5 star++


Ben Roche

Chino Valley, Arizona (AZ), United States

oct. 17, 2017

Great experience. Guides made it very fun. Be sure to tip them well, they work off of tips.
Compartir mi Opinión

Precios
3 ó 6 MSI

CitiBanamex
Adulto (12 - 99 años)
$1170 MXN
PRECIO DE LISTA
Puntos de Reunión
location_searching

Canopy Indio Office

Plaza Genovesa, Local #139

location_searching

Conchas Chinas, oxxo store

Carretera Federal 200 Conchas Chinas Puerto Vallarta, Jalisco

location_searching

El Jacalito, Carretera Fed. 200 Pto. Vallarta - Manzanillo S/N

Carretera Fed. 200 Pto. Vallarta - Manzanillo S/N

location_searching

Estadio Municipal Brasilia 5 de Diciembre

Brasilia 5 de Diciembre Puerto Vallarta, Jalisco

location_searching

North Hotel Zone Office Canopy Indio

Playa de Oro 126, in Front to Parking to Soriana

location_searching

Oxxo Jarretaderas, Blvd. Nayarit S/N

Blvd. Nayarit S/N

location_searching

Parque Lázaro Cárdenas Colonia Emiliano Zapata,

Lázaro Cárdenas, Emiliano Zapata, 48380 Puerto Vallarta, Jalisco, México
Restricciones
Peso máximo: 250 lbs (120kg).

Edad mínima: 6 años.
Mujeres embarazadas.
Las cámaras están prohibidas por seguridad.
Recomendaciones
Zapatos comodos para caminar.
Traje de baño.
Toalla.
Repelente de insectos
Dinero extra para recuerdos y fotos.